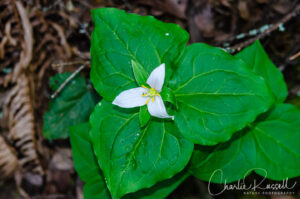 It is always fun to hike in Marin County, where you can find wonderful wildflowers in close proximity to good roads and "civilization". One of the best examples of this is Homestead Valley, where you can find trails that lead from the Golden Gate National Recreation Area down into property managed by the Homestead Valley Land Trust. This is a really fun place to hike and look for wildflowers, which we visited in early March 2020. This was our second trip here, the last time was in March 2017, and I know that we will be coming back again.
The Flowers
Here's a sample of a few of my favorites from this hike (click on the image to see a larger view).
We were surprised to find a fetid adder's tongue still blooming this late. Lots of plants, few flowers. Usually you find these in January and February. This is a great hike if you are looking for these, as there were quite a few plants in many locations.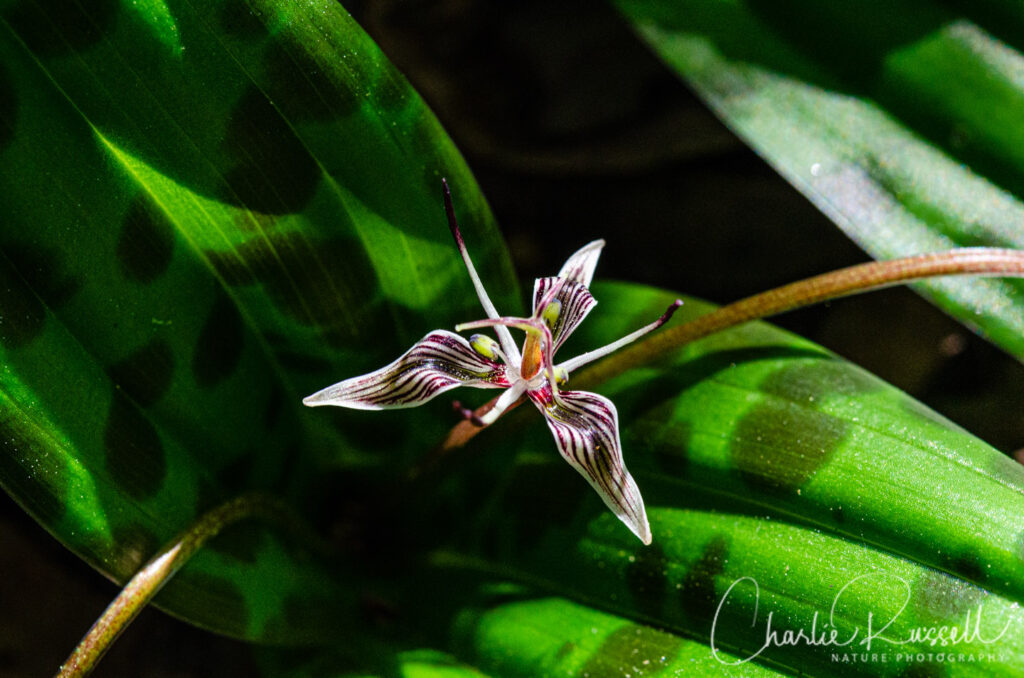 It is a small flower, you'll see the distinctive leaves first. It's an interesting plant, pollinated by fungus gnats which are attracted to the musty smell. Once pollinated, the flower peduncle bends over and holds the developing seeds close to the ground. Each seed has an elaiosome, a fleshy attachment rich in lipids and proteins, which is terrific ant bait. The ants carry the seeds back to their nest, where they are essentially "planted" in a healthy environment. The ants may even protect the seeds from fungi.
Marin checker lily is a great find, it is a very rare plant that is only found in a few places in Marin and San Mateo counties. It is similar to the checker lily, but darker and it has a boxier perianth. There is some disagreement about the proper classification of this plant, with different sources supporting different names. I'll go with the designation by the California Native Plant Society (CNPS).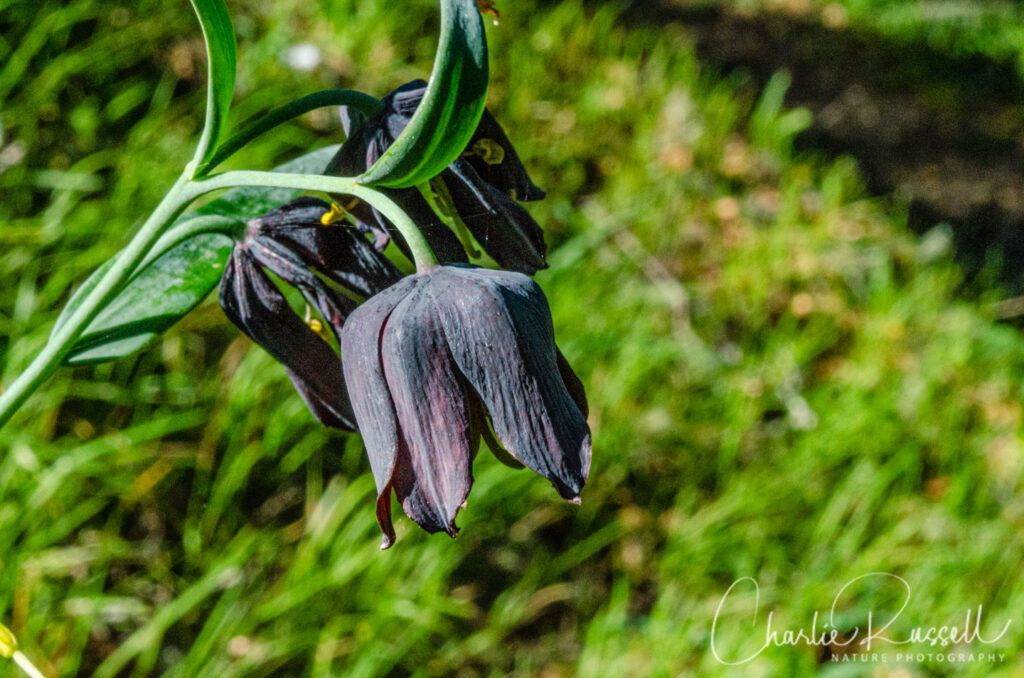 Here's a checker lily from another spot on the trail, for comparison.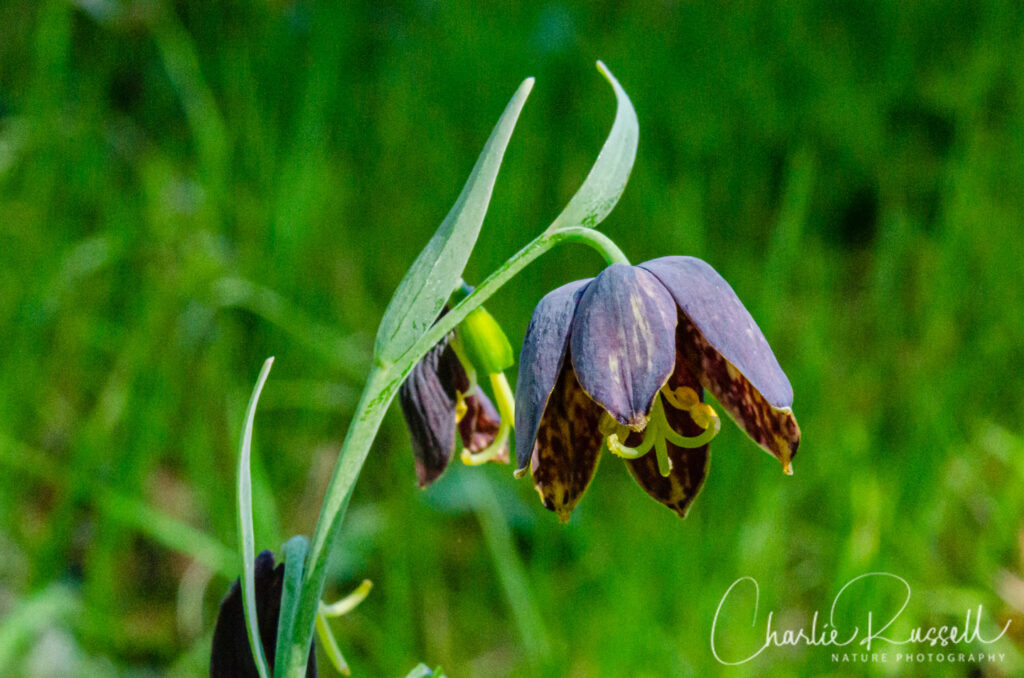 If you click on lightbox image below you will be able to scroll through larger versions of the pictures. All photos are available for purchase in a variety of formats.
The Hike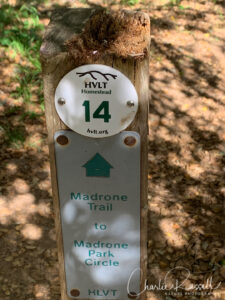 If you are going to hike here I highly recommend getting the Homestead Valley trail map, which provides great detail on the trails. Much more detail than you will find on Google Maps or any of the trail apps that I've looked at. In addition, go to their blooming now page and click on the most recent date listed. Here you will find an annotated map (just a portion of the larger trail map) that will show you where different species of plants have been found in bloom recently. My only complaint with this is that they use several colors to indicate things, and I have a hard time differentiating between some of the colors.
On this visit we hiked about 3 miles. We wandered less than we did in our visit in March 2017, because the Homestead Valley Land Trust has updated their trail junction signs with numbers that match the map. This makes navigation MUCH easier, although you do have to pay attention to details at some of the junctions.
We started up the Homestead Fire Road but veered off to go to the top of Homestead Hill. Great views from up there, and a number of wildflowers that we didn't see later on. Heading down hill, we missed the steep trail that would have taken us to marker 15 and instead went the long way around towards Homestead Trail East. The trails here (other than the fire road) tend to be narrow, rutted, and the bushes crowd in very much.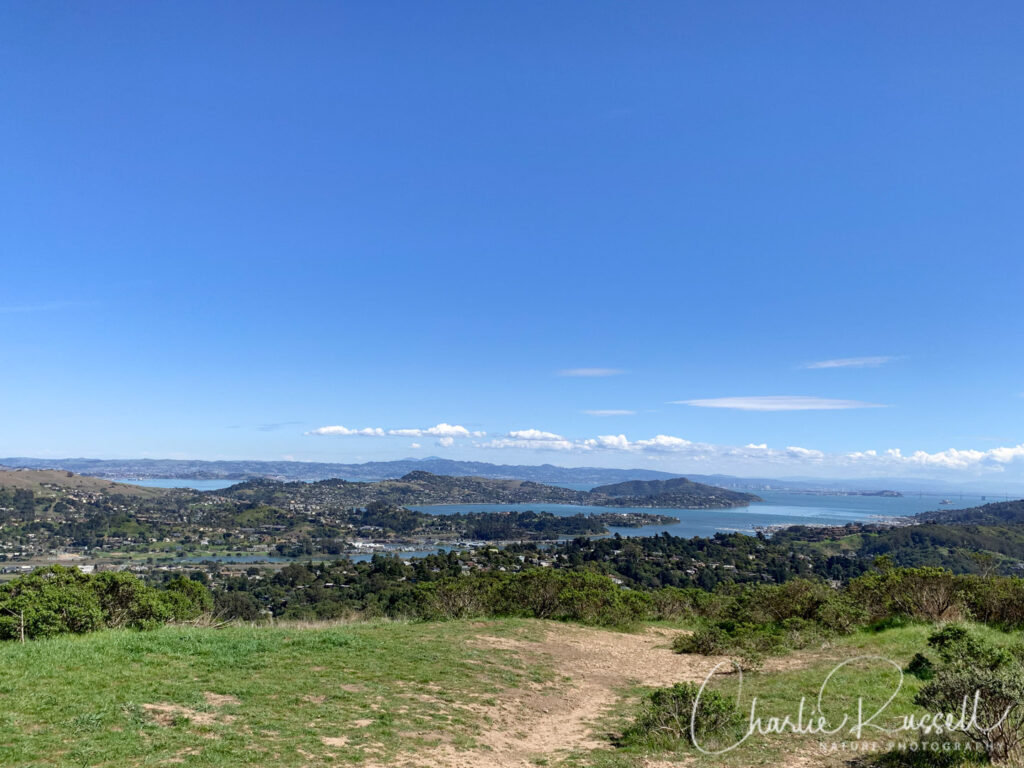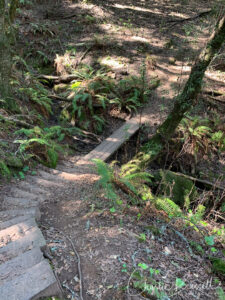 We eventually found marker 14 and turned on to Homestead Trail West, which wanders along towards the northwest corner of the land trust area. This is a delightful trail that alternates between chaparral and darker oak forest. Our visit was in the afternoon, so it was getting a bit dark for good photos. The moss covered, twisty trees were amazing! There are a few rough spots where you may have to clamber, or duck under branches, plus there are some stream crossings (with small bridges). Tucked along the side of the trail you'll find a variety of wildflowers, including spots with trillium and fetid adder's tongue.
There are multiple junctions so you want to pay attention to the markers and the map. Most markers are on posts, once in awhile there is one tacked on to a tree.
When you get to marker 4 you want to head left up the hill, towards 4a. The trail loops back, and it takes you close to some houses. Be respectful of the folks living here, don't go off the trail. The hillsides here are where you may find Fritillaries, right along the trail.
Near the end of this loop, where marker 7a should be (I didn't see it), the trail heads straight up the hill through dense brush. Look for some Oakland star tulips hiding along the way. This trail takes you back to the four corners area, where we decided to walk along the highway back to our car (rather than climb up Homestead Hill again).
There are other trails from four corners down into the valley, but they are very overgrown and much more difficult to walk on. I recommend that trail that we used to exit the area, as well as the fire road where we started.
Here's the track that we followed:
Profile
Minimum elevation:
No data
Maximum elevation:
No data
Duration:
No data
Move your mouse along the elevation graph to show the location on the map. The Refresh icon will re-center the map. The Expand icon will expand to full screen.
Directions
It is not clear to me where you are allowed to park in the Homestead Valley area, near the trail heads on the map. Their website doesn't make that clear. Many of the trail heads are on private roads and driveways. What I do is park along the road near "four corners", the junction of Panoramic Highway and Sequoia Valley Road. This is in the Golden Gate National Recreation Area. There is plenty of room to park here on the road shoulders, and several trails lead off to the east and down into Homestead Valley. Unfortunately, this time there was a road crew that was working on the area, so we had to park further south than I would have liked to. That made it a slightly longer hike than I had expected, BUT it also gave us the opportunity to find some flowers that we wouldn't have found otherwise.
From Highway 101 take exit 445B and head west on Highway 1. Note that about 0.8 mile from 101 you have to take a sharp left turn at a traffic signal to stay on Highway 1 (Shoreline Highway). In another 2.6 miles there is a Y, yu want to turn right onto Panorama Highway (this is still highway 1). After 0.8 miles you come to "four corners". The road shoulders leading up to this intersection are very wide and great for parking. The trails head off from here to your right, over the chaparral-covered hill. There are several trail heads along this section that will take you over the hill and down into Homestead Valley. I highly recommend using the Homestead Valley trail map. Google Maps shows some of the trails into the valley, but they don't give you an idea of which are usable.
From Highway 101 take exit 445B and head west on Highway 1. Note that about 0.8 mile from 101 you have to take a sharp left turn at a traffic signal to stay on Highway 1 (Shoreline highway). About 2.6 miles there is a Y, you want to turn right onto Panorama Highway (this is still Highway 1). After 0.8 miles you come to the "four corners" area.
Note that there are no restrooms here.
Timing is Everything
The weather was excellent, a clear sunny day with temperatures reaching the upper 60's. Given that this is in Marin, there has to be a long wildflower season. Come on a dry day in January or February to see Trillium, fetid adder's tongue, and other early flowers. Come in April and May to see late spring wildflowers. July and August will have grassland flowers and summer flowering bushes.
Homestead Valley Wildflowers Listing
Here's a listing of the native plants that we found on this visit. The ones listed in color are endemic to California (that is, found only in California). "nif" means "not in flower". "Calflora" will be a link to the Calflora page for this plant. CNPS numbers are ratings for rare plants by the California Native Plant Society (see my explanation of CNPS ranks). In some cases the plant name itself may have a link to a more attractive photo of the plant that I've taken on another hike.
Given the proximity to so many houses, there can be a lot of non-native flowers here. On our prior visit we found quite a few "garden escapees" in bloom. The good news is that these aren't crowding out the native plants, other than perhaps the broom bushes (which were mostly on the National Recreation Area portion). The following are non-native plants that we found on the hike:
Broadleaf forget me not, Myosotis latifolia
French broom, Genista monspessulana
Rosy sandcrocus, Romulea rosea
Scarlet Pimpernel, Lysimachia arvensis
Scotch broom, Cytisus scoparius
Other interesting things:
Beard lichen, Usnea spp.
Cramp Balls, Annulohypoxylon thouarsianum                Mykoweb