I've driven through the South Yuba River State Park on several occasions, usually to see the Bridgeport Covered Bridge. I didn't realize that there was a wonderful wildflower hike there also. Several, in fact! We visited the park in late April 2011 to try the Buttermilk Bend Trail, and it was a wonderful hike.
Note: Portions of this park burned in the 2020 Jones fire, so there may be some closures. Check the South Yuba River State Park website for details.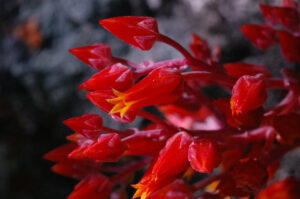 Click on any photograph to see a larger image.
The Hike
The start of this hike is just across the South Yuba River from the visitor center on Pleasant Valley Road. You cross over the Bridgeport Covered Bridge and turn east. The trail follows along the River as you head upstream.
The bridge is the world's longest single span wood truss covered bridge. It's one of only 9 covered bridges remaining in California and it was built in 1862. You actually get to walk through the bridge, across the river (it is 249 feet long), rather than just getting to look at it from the outside.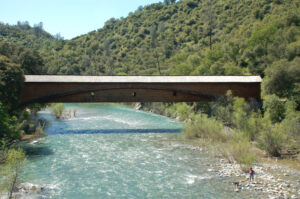 After you cross the river you'll cross under the road and come out into an open hillside area that has a number of flowers. There is a parking lot over here as well, but it is more interesting to walk through the covered bridge!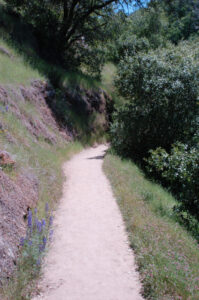 The trail is about 1.2 miles long – you'll head out and then trace your steps back. It is a fairly easy hike, but there are some sections with steps. For the most part you are on an exposed south facing hillside above the river. It can get pretty warm here, and there are only a few areas where there is shade.
It's a great hike for wildflowers – they are abundant, very accessible and there is a wonderful variety.
When the weather is warmer the parking lot can be crowded, as this is a popular place for swimming in the river.
Timing is Everything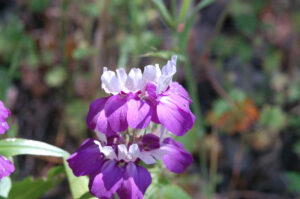 This visit was in late April, but it was a year with late rains so timing was off on most of our hikes. The best sesaon is generally early March through mid May. It can get very warm later in the wildflower season. In a normal year I'd aim for early April, so that you can try to catch the Fairy Lantern bloom.
You can call the park at (530) 423-2546 for information on conditions. In past years there have been guided hikes during the wildflower season. There also is a great guide to the flowering plants of the park, available at the Bridgeport visitor center. When we visited many of the plants were marked with name tags, along the trail. I don't know how much of this will be continued if the park closes, however.
Directions
From Sacramento:
Take Highway 99 North
Take Highway 70 North towards Marysville
Follow 70 through Marysville (right on 9th, left on B), and turn right on Highway 20 (East 12th)
After about 25 miles you'll come to Pleasant Valley Road. Turn left (North)
You will come to the park after 7.7 miles.
Buttermilk Bend Trail Flowers
Because this is a well traveled and easily accessible area, a number of the flowers shown below are non-native plants. Please feel free to help me with the identification of any "unidentified" flowers listed here, as well as correcting any errors I may make. Click on any photograph to see a larger image. I'll start with a few favorites, and then the "gallery". All pictures were taken with a Nikkor 18-135mm zoom lens
, or a Nikkor 60mm closeup lens.
My favorite find on this trip was the Fairy Lantern. It is hard to get a good picture, they are such a soft delicate white. This flower is about the size of a walnut. The inside of the petals are hairy.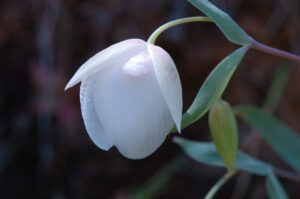 TheTufted Poppy is similar to the more common California Poppy.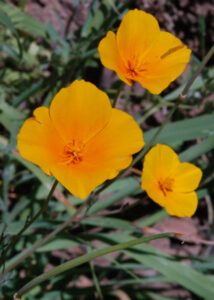 Pallid Owl's Clover is related to the Indian Paint Brush.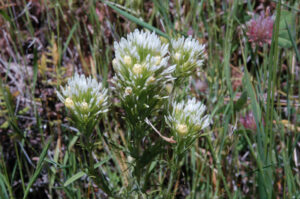 Wild Geraniums were common. The flower is about a quarter-inch across (or less).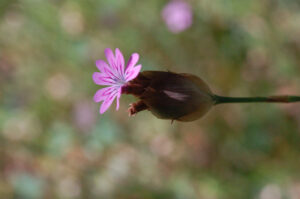 Canyon Dudleya were typically clinging to rocks in the exposed dry areas. Their intense color stands out very well.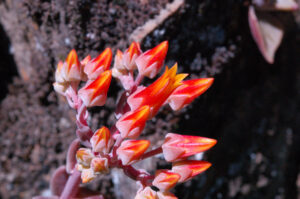 If you click on the lightbox image below you will see larger versions of the photos, and you can scroll through all of the plants (and other things) that we found on this hike. All photos are available for purchase in a variety of formats.