Shell Creek Road is a very popular wildflower hotspot in San Luis Obispo County, about 20 miles east of Santa Margarita. Here are some photos from a visit there on April 10 2023.
You may like to visit my post on Carrizo Plain Wildflowers.
Note that there is a loop trail through this area, so these people are NOT walking on the flowers (although that does happen sometimes).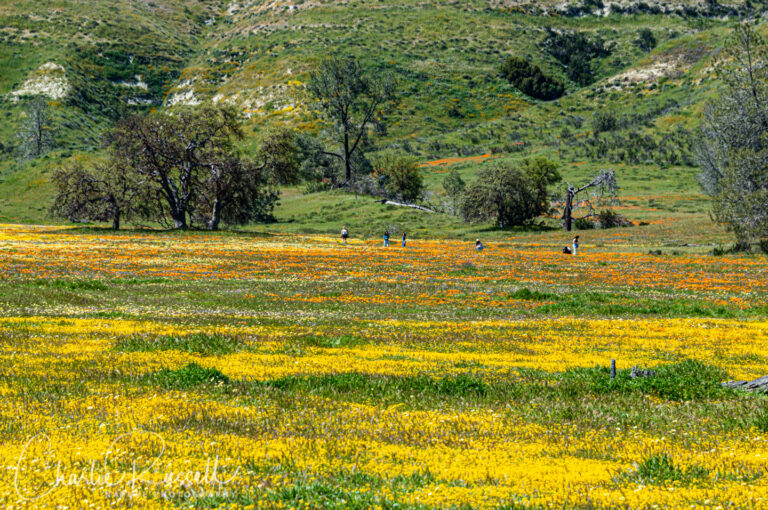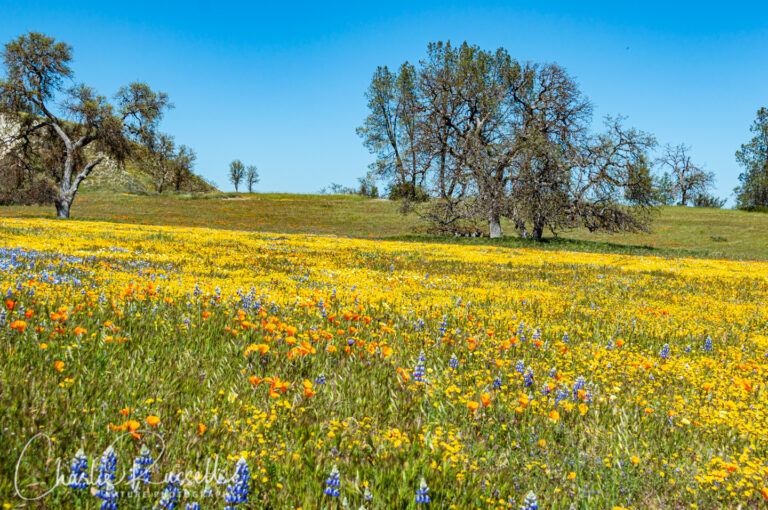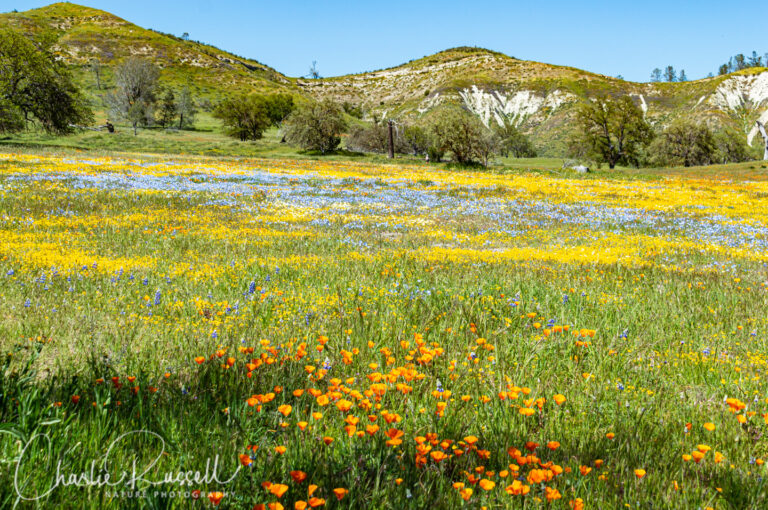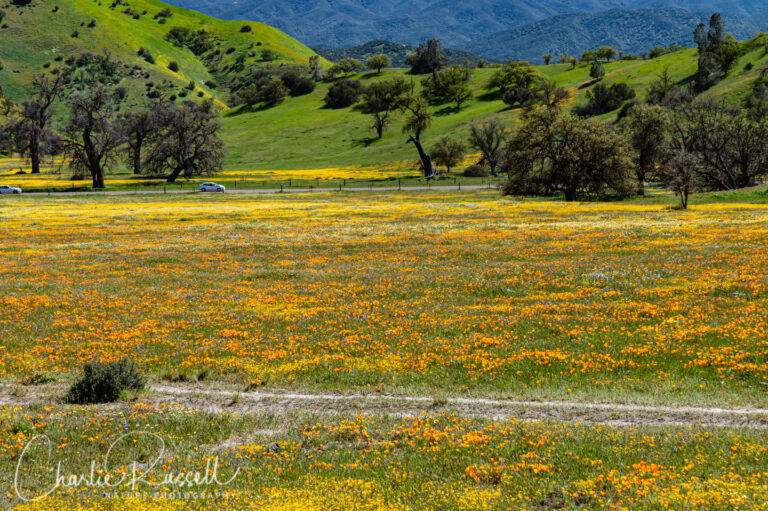 These photos were taken at the corner of Shell Creek Road and Highway 58, which is roughly 20 miles east of Santa Margarita. There is a large parking lot adjacent to the field, but when the flowers are blooming this can be VERY crowded. We visited on a weekday and there were very few parking spots available. I hate to think what this is like on a weekend, when there is a lot of publicity.
If you continue east on Highway 58 you will reach the Carrizo Plain area.
Here's the track that we followed:
Profile
Minimum elevation:
No data
Maximum elevation:
No data
Duration:
No data
Move your mouse along the elevation graph to show the location on the map. The Refresh icon will re-center the map. The Expand icon will expand to full screen.
Shell Creek Road Wildflowers
I haven't categorized all of my wildflower photos from this visit. I will update this post with a listing as I progress through identifying the plants there (very many!). In the photos above there are California poppies, tidy tips, goldfields, cream cups, several kinds of lupine, red maids, baby blue eyes, fiddlenecks, and much more.
Here's a listing of the native plants that we found on this visit. 
The ones listed in color are endemic to California (that is, found only in California and possibly a bit into Baja California). "nif" means "not in flower". CNPS numbers are ratings for rare plants by the California Native Plant Society (see my explanation of CNPS ranks). In most cases the scientific name will be a link to a reference source such as Calflora.